Easily design your cards just by dragging & dropping the plentiful widgets, choosing your favorite styles, set dynamic content with third-party integrations.
You can choose to import our pre-made demos or create new cards yourself in the following steps.
Launch the Editor
Go to your WordPress Dashboard > Piotnet Grid > Cards > Add New > Add Card Title > Edit With Piotnet Grid
Piotnet Grid Editor will be launched. Drag and Drop widgets from Editor Panel to design your Card.
You should create a section first as the container, duplicate the column inside the section if you need to have more than one, and then put widgets inside the columns.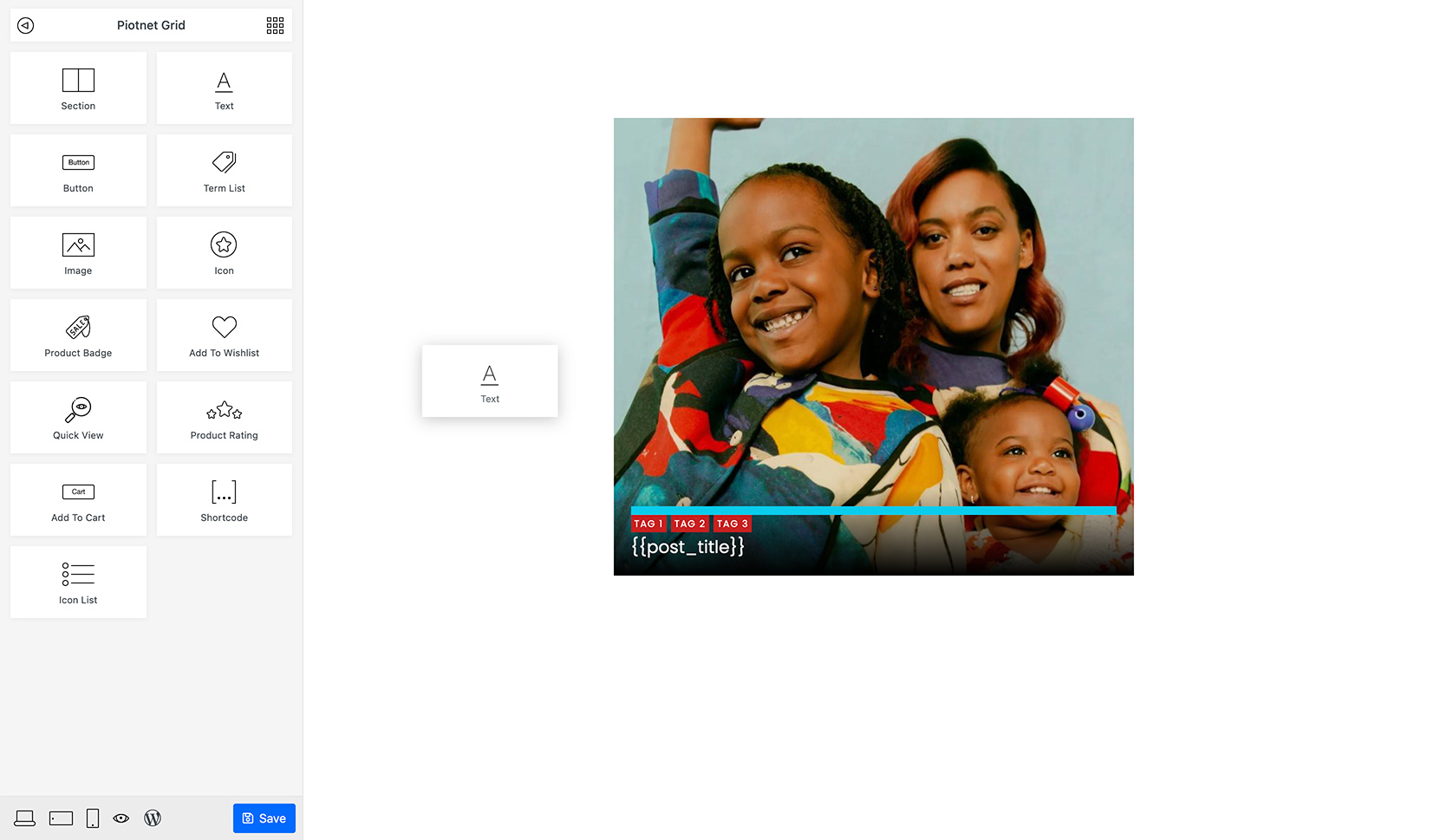 Widgets for Card
Section with Columns
Text
Button
Term List
Image
Gallery
Icon
Icon List
Product Badge
Add to Wishlist
Quick View (WooCommerce)
Product Rating (WooCommerce)
Add To Card (WooCommerce)
Shortcode
Dynamic Content
We integrated Piotnet Grid with ACF, Metabox.io, Pods, Toolset, JetEngine ( and there will many more).
You can choose to set a fixed content or let it be dynamic.
1. Dynamic Text
Dynamic Content or Dynamic Link URL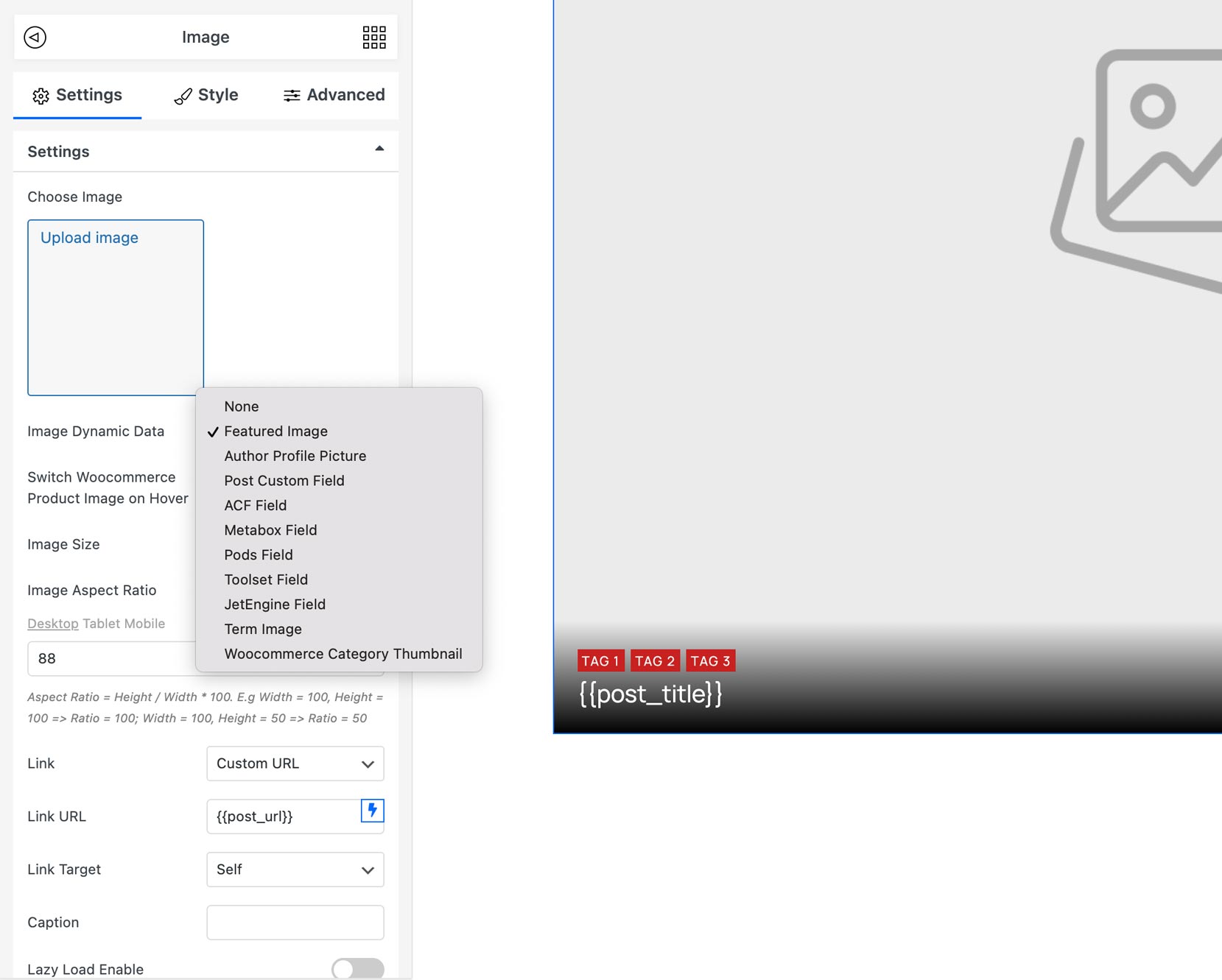 2. Image
Dynamic Image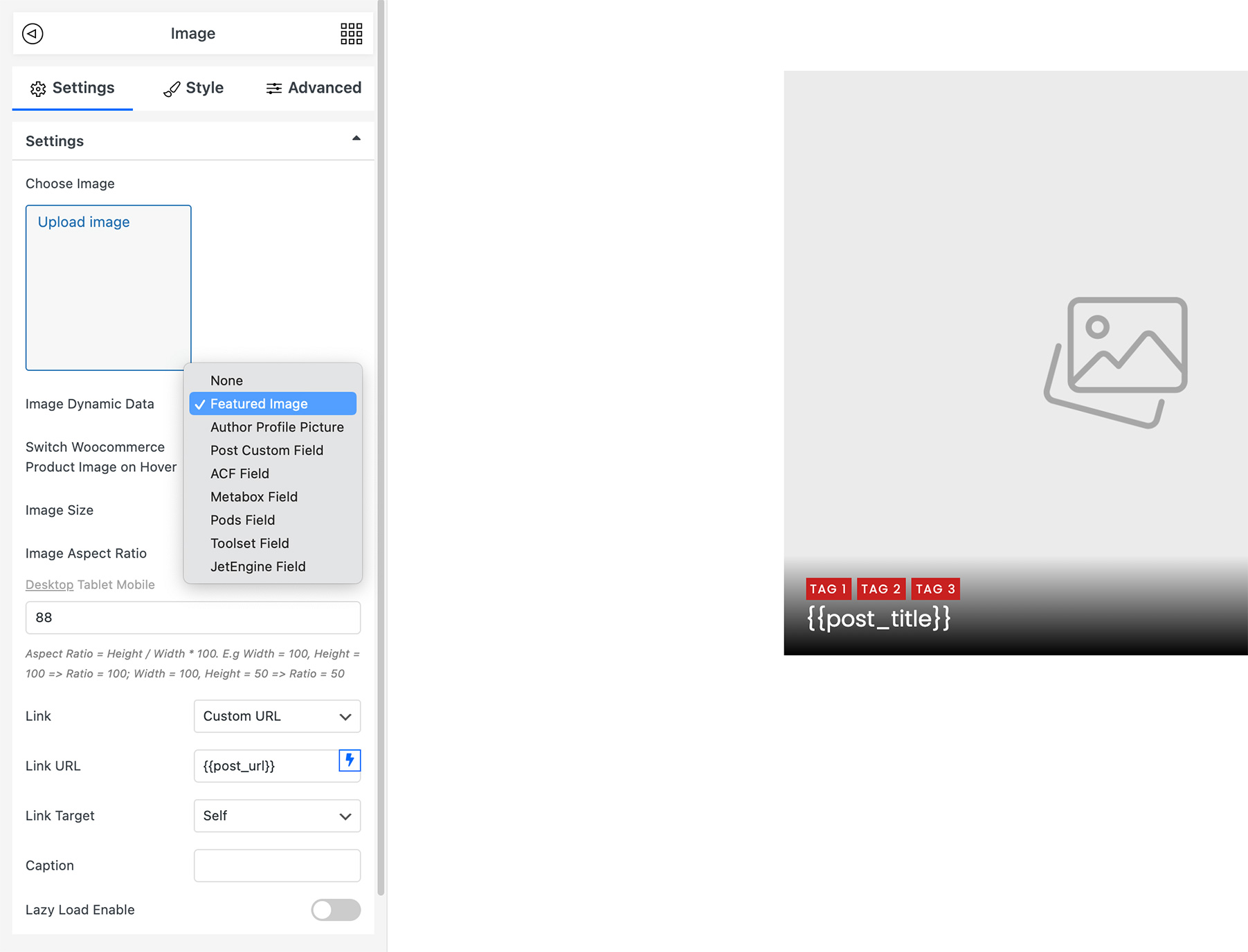 3. Style
Even Background, Color, etc. could be dynamic.
Advanced Style
Many customize style options for Widgets in various statuses: Normal, Hover Widget, Hover Card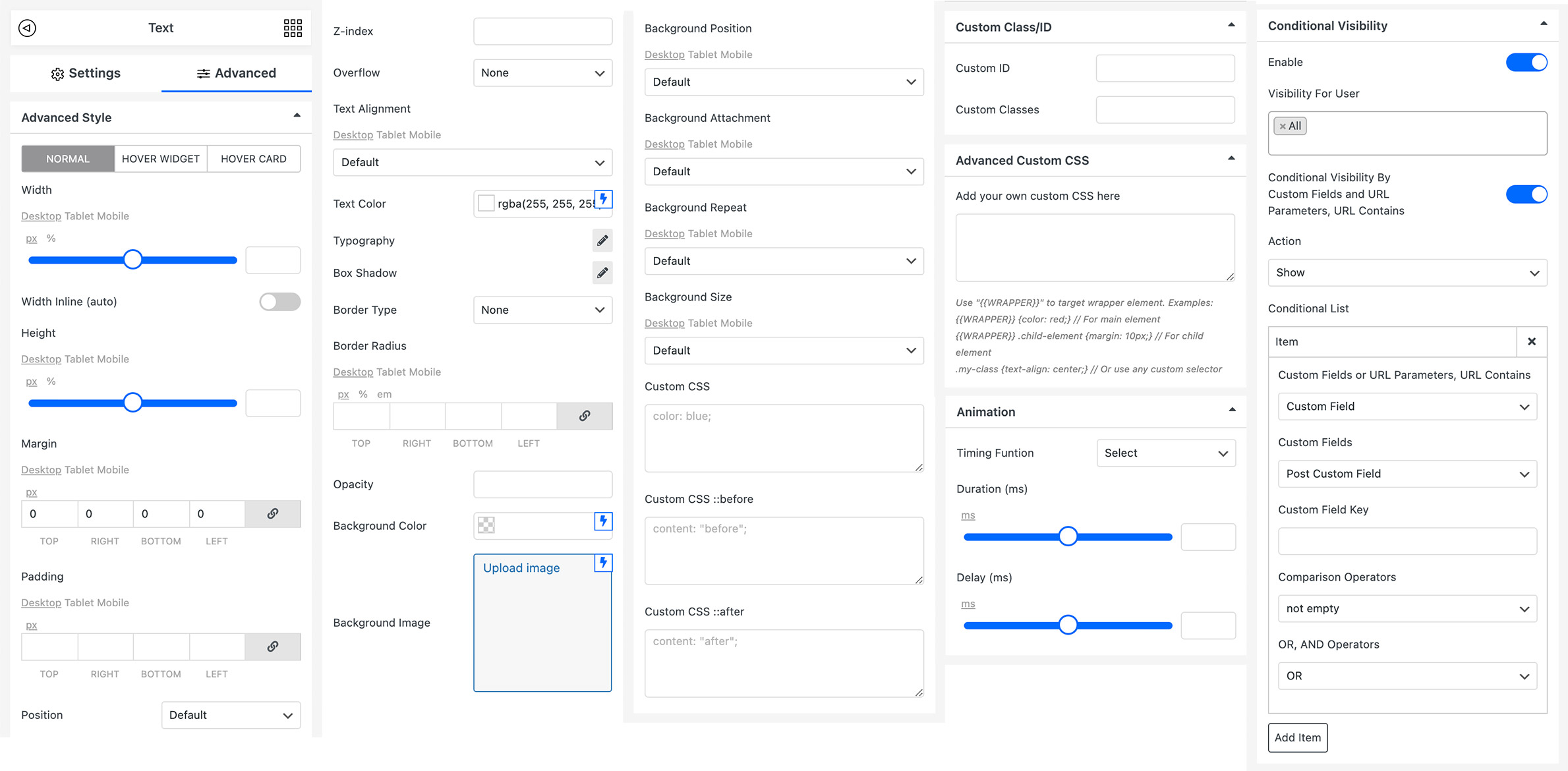 Set Aspect Ratio for Card
Drag and drop an Image widget > Settings tab > Image Aspect Ratio > Aspect Ratio = Height / Width * 100.
E.g.  Width = 100, Height = 100 → Ratio = 100;
         Width = 100, Height = 50 → Ratio = 50.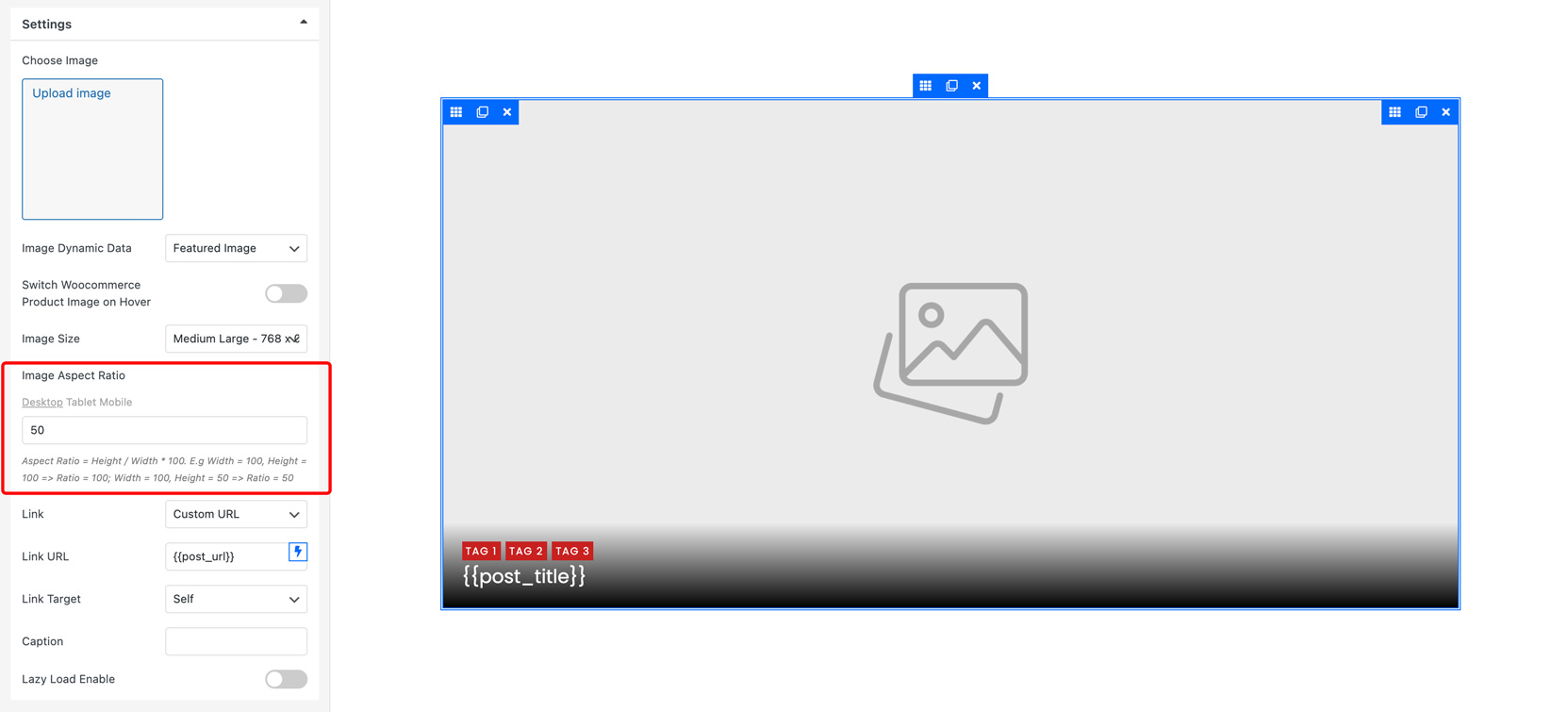 Overlay Content on the top of the Featured image
Create a Section, temporarily call this section as father Section.
By default, there will be an inner column in the father Section. I call this column as father Column. The column fully covers the section.
Put the Image widget inside the father Column, and set the Image Dynamic Data to Feature Image.
Drag and drop a section widget on the Feature Image, I call this section as a child Section.
Also, there will be an inner column inside the child Section – I call this column as child Column.

The relation now could be described as father Section [ father Column [ child Section [ child Column] ] ]

Put contents (e.g text widget) inside the child Column
Edit child Section > Advanced Tab > Position > Absolute;
Set Top, Right, Bottom, and Left position for this Section:
Top = 0, Right = 0, Bottom = 0, Left = 0 for full overlay.
Left = 0, Bottom = 0 for bottom overlay.
You can set background color or background gradient color with opacity for this Section.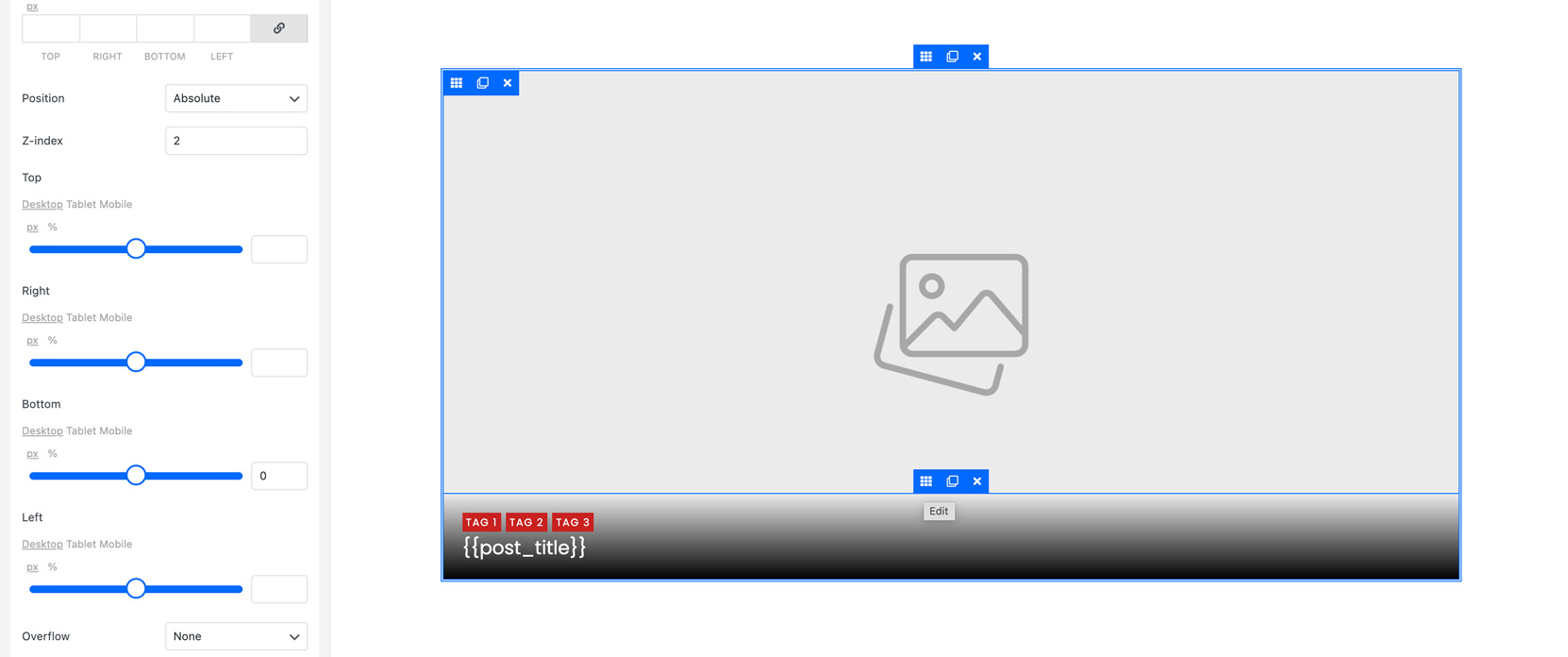 Zoom in the Featured Image when hovering
Set the Image Aspect Ratio for the Feature Image
Edit Featured Image > Advanced Tab > Advanced Style > Hover Widget or Hover Card Tab > Custom CSS > Enter this CSS: transform: scale(1.1)
You can change Animation on Animation Section
Equal Height Cards
Set the Image Aspect Ratio for the Feature Image
Set the fixed Height + Overflow: Hidden for the Text widgets and other widgets on the Advanced Style Tab
WooCommerce Product Card with Variation Swatches Widget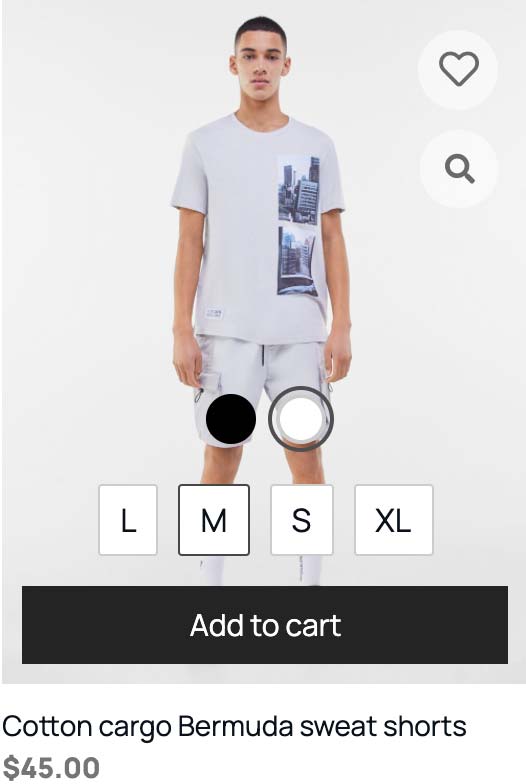 Put Variation Swatches Widget to your Card Template
Edit the Feature Image > Enable Get image from WooCommerce variation swatches selected
After that, the Price and Image will be changed by the variation selected
Edit WooCommerce Product Attribute > Select PiotnetGrid Attribute Type: Select/Color/Button/Image
Configure terms and set the PiotnetGrid Term Color and Image
Show a widget when hovering
Edit the widget > Advanced Tab > Advanced Style > Normal Tab > Height = 0px ; Overflow = Hidden
Switch to Hover Card Tab > Set the Height for Widget when hovering
Put this card into a grid and hover to see this effect.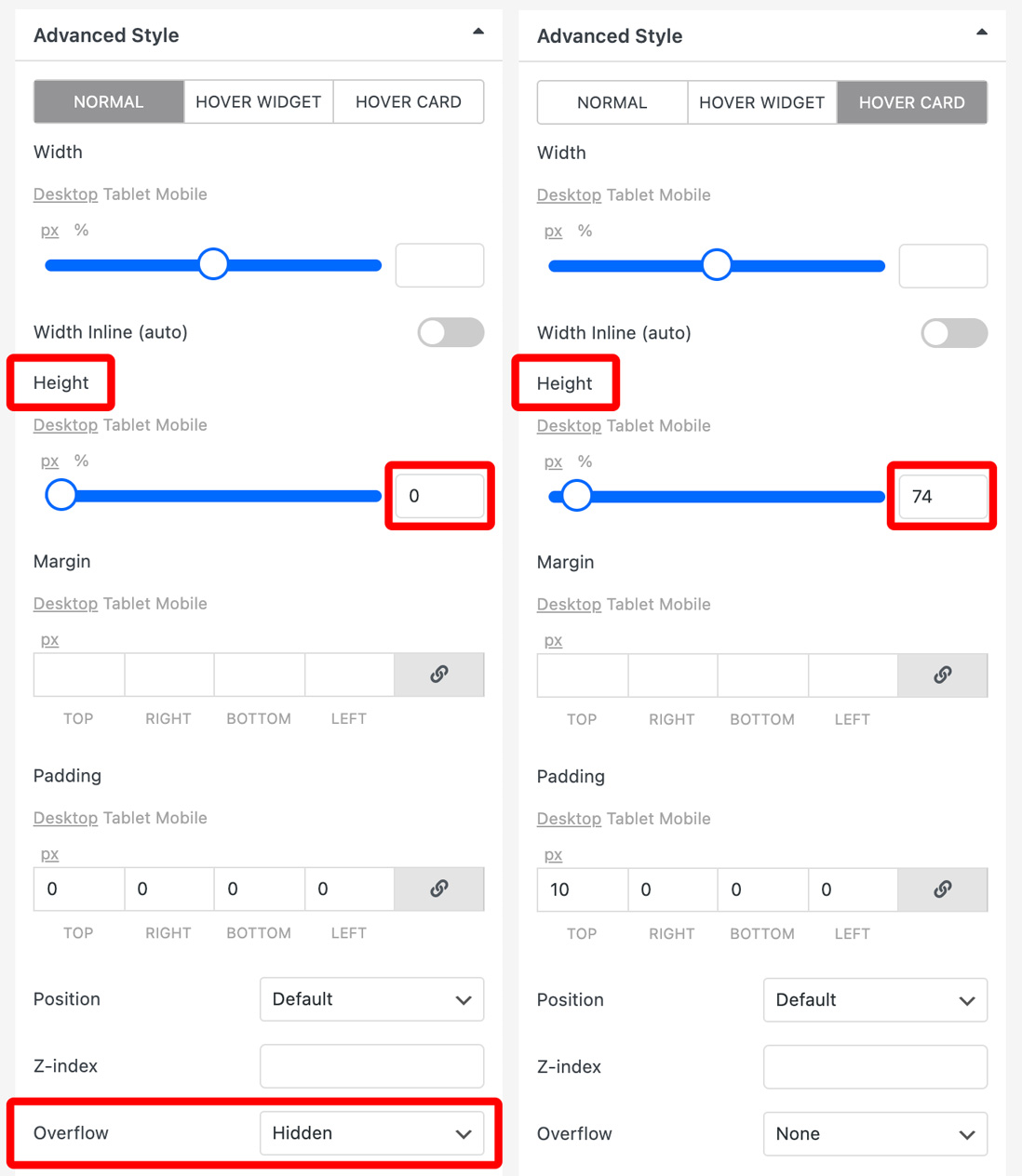 Custom Card
In Piotnet Grid version 2.0, you can customize your Card by HTML or PHP
Click on a Grid > Settings Tab > Custom Card