Wishlist – BoostCommerce Feature
Wishlist is one of the four features of Piotnet Grid BoostCommerce Package: Quick view, Wishlist, Full-text Search, Variation Swatches.
By Wishlist, you can allow your customers to keep track of the products they are interested, so they can find them quickly and easily at a later time and buy them.
To use the feature, please perform following steps:
Step 1: Use Card and Grid to build a products page (or basically a page to show any of kinds of card which your customers could put into their favourite list). We call this Original page.
Add Wishlist widget into suitable position in the Card: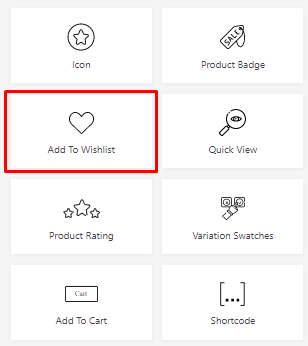 Step 2:  Use Card and Grid to create a page for showing the products which added into Wishlist (Wishlist page)
In the Wishlist page, edit Grid, enable Wishlist Posts.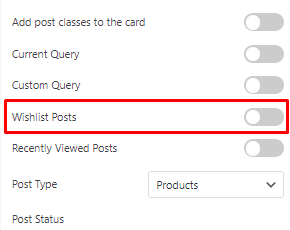 Step 3: Add a button to redirect customers to the Wishlist page.
Now you completely setup the Wishlist feature on your site. The flow is:
Customers choose favourite products in products page > Click on Redirect button > Redirected to the Wishlist page which shows choosen products.