At this stage, you have learned how to create Card, Grid and Facet. So the question is how to use those elements in a WordPress page?
We call that action is Archive Template. Piotnet Grid can help you create an Archive Template without using any page builders.
You can choose to import our pre-made demos or create new Archive Templates yourself as following steps.
Go to your WP Dashboard > Piotnet Grid > Archive Templates > Add New > Add Archive Template Title > Edit With Piotnet Grid
Piotnet Grid Editor will be opened. Drag and drop widgets such as Facet, Grid from Editor Panel to suitable positions in your Archive Template.
Note that you have to enable Current Query when creating Grid
Set Display Conditions (right above the Save button) for your Archive Template
This step allow you to to define where Archive templates are displayed. There are include and exclude conditions for your practice.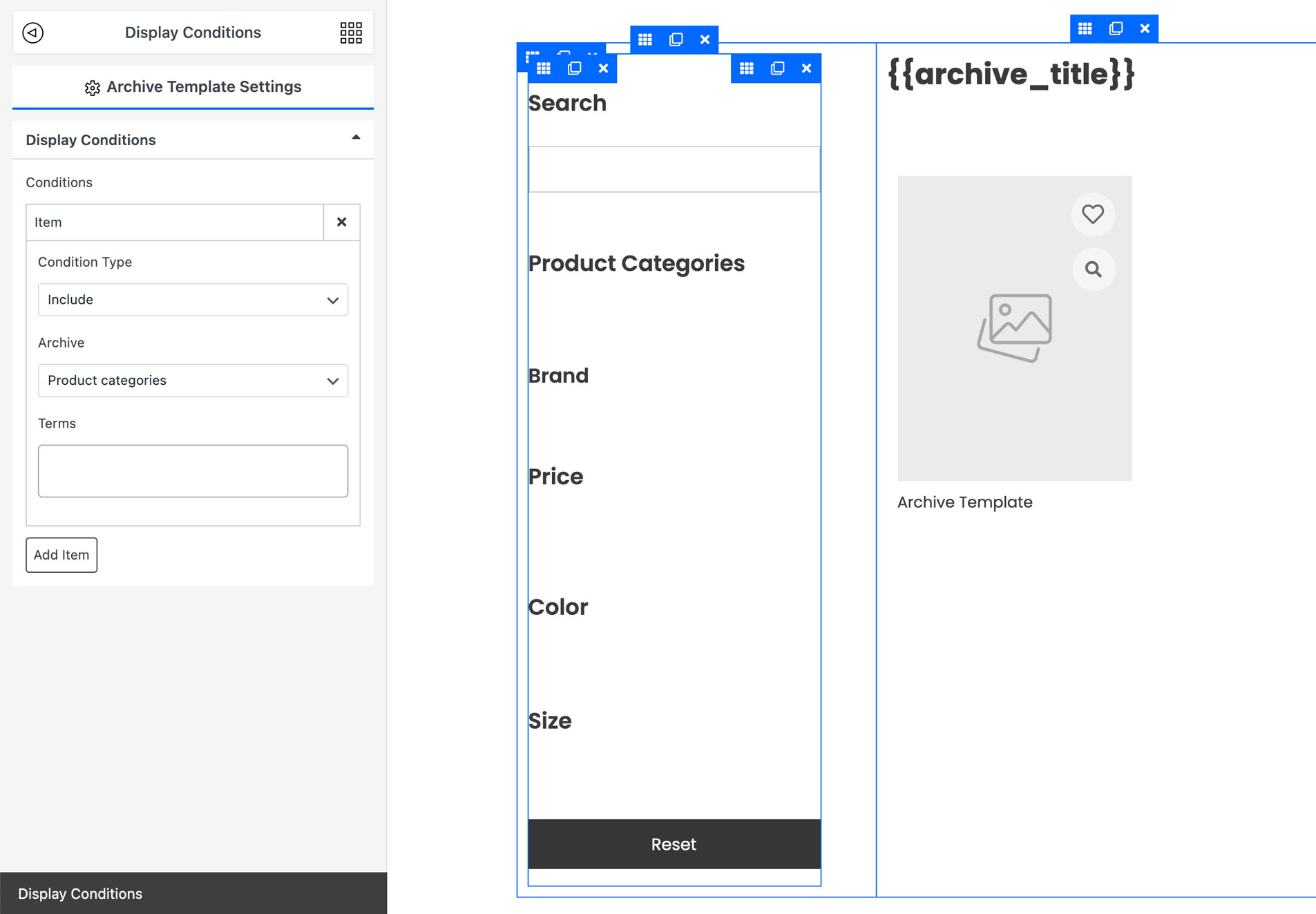 Note that: In case Archive Templates are not displayed correctly in your page builder environment, you can choose alternative solution by using: Facet/Grid block or Facet/Grid shortcode in your page builders.